Temporomandibular Joint Treatment and Migraine Headaches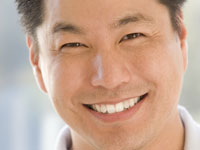 You may know people with Type-A personalities. You may even be Type-A yourself. Always connected, high energy and hard driving. These people may be even more successful than their associates and friends. That's the positive side. But there's a negative side, too. For some Type-A personalities, stress and anxiety can intensify the symptoms of TMJ disorder (Temporomandibular joint disorders). TMJ disorder symptoms can take the form of everything from migraine headaches and earaches, to neck, shoulder and facial pain. Teeth clenching, a stress-related habit, increases pressure on the jaw, resulting in pain or even lockjaw in severe cases.
You can't change your personality type (nor would you want to!), but treatment is available for those suffering from TMJ disorder. We can realign and reduce pressure on the jaw and reduce or even eliminate pain.
Don't stress out. Accentuate the positive. Call your dentist for help in diagnosing and treating TMJ disorder.
What Is TMJ?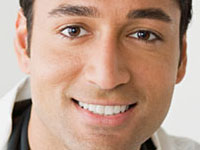 Jaw pain and jaw problems are the hallmarks of TMJ disorder. But first, it's important to understand the difference between two abbreviations: TMJ and TMD.
The temporomandibular joint (jaw joint) is abbreviated TMJ. Everyone has two TMJs, one on the left and one on the right, that hold the jaw (mandible) in place. The TMJ itself is a normal part of every healthy body.
On the other hand, TMD is not normal. TMD stands for temporomandibular joint disorder (TMJ disorder or dysfunction). The cause of TMJ dysfunction is not always clear. However, certain factors are associated with increased TMJ symptoms, including:
Teeth grinding or jaw clenching, especially at night (a condition known as bruxism)
Jaw dislocation or another jaw injury
Arthritis or other joint problems
Stress
These are among the most common symptoms of TMJ:
Popping jaw or clicking jaw
Sore jaw
TMJ headache (a TMJ headache feels very different from TMJ jaw pain)
TMJ dentists and other TMJ specialists can offer a range of treatments for TMJ.