Grinding Teeth: Do You Have A Problem With Your Bite?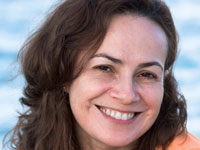 Problems with the way your teeth fit together occur in many different ways. Some bite problems cause discomfort or even pain, and that pain can masquerade as problems that you would not readily associate with your teeth. Some bite problems can cause major damage to your teeth without producing any obvious discomfort.
There are some pretty simple ways that anyone can detect when a problem with the bite is causing or at least contributing to pain or discomfort.
The clench test: With your mouth empty so there is nothing between your teeth to bite on, close your teeth together and squeeze hard. If clenching your teeth together causes any sign of discomfort in any tooth, you have a disharmony in your bite.
Teeth that are sensitive to cold often get that way from the extra pounding they take if any part of that tooth strikes before the rest of the teeth contact during closure. Use the clench test to see if the extra sensitivity is related to an uneven bite. Squeeze hard. If you can make any tooth hurt by empty mouth clenching, the bite is probably the main reason for the sensitivity. This is a good way to find out if a new filling or crown is "high." If it hurts when you clench, it is probably not in perfect harmony with a correct bite. You should be able to bite hard and grind your teeth together in all directions without feeling discomfort in any tooth if your bite is perfect. The exception to this is if you have advanced periodontal disease, you may have several teeth that can't accept firm biting, but even then, you should not normally feel pain in a single tooth when biting.
If biting hard causes pain or discomfort in the jaw joint, (you may feel it just in front of your ear), you can suspect a possible relationship between your bite and a temporomandibular joint problem. It may be associated with a structural disorder in your TMJ, but more often the pain is coming from certain muscles that move your jaw joints to accommodate a bite that is not in harmony with your TMJs. Your TMJ dentist should be able to diagnose the exact source of the pain.
Look for severe wear on your teeth, as this is another sign that your bite is not in harmony. If you have worn all the enamel off the biting edges of your teeth, you will see a darker colored surface. This is dentin and it will wear down seven times faster than the much harder enamel that you've already worn through. So ask your dentist to evaluate what is causing so much wear. This wear can be especially damaging when it is on your front teeth, so if you notice your lower front teeth have worn down to dentin, have your bite checked. Better yet, don't wait till all the enamel is gone. Correcting your bite may stop or at least slow down the wear process.
By Peter E. Dawson, DDS
New Responses to TMJ Disorder and Jaw Pain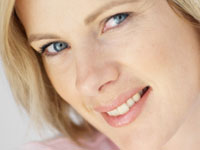 Some 10 million people suffer from some form of TMJ Disorder: from jaw clicking or jaw popping whenever they yawn to intense migraine-like pain in the area around their ears. The temporomandibular joint is the hinge between your jaw and skull. The bone and muscles permit your jaw to move—not just up and down, but left and right, in and out. This kind of complexity is what makes TMJ Syndrome so common, and often so difficult to diagnose.
Helping You Solve the Problem
Modern dentistry has a whole array of TMJ Disorder responses—so your first response should be to make an appointment.
For some people, the answer may be a custom-fitted mouth guard to keep them from teeth grinding in their sleep. There's even a battery-powered miniature sensing device, worn at night, to alert you when grinding occurs. Another plug-in device helps eliminate spasms and jaw pain by applying moist heat to the source of the pain for several minutes at a time.
If the problem stems from tooth alignment, orthodontic treatment can relieve the stress. Physical therapy, anti-inflammatory drugs, muscle relaxants and stress management are all possibilities. The key, as always, is identifying the problem and then finding the response that works best for you.
Possible causes of TMJ Disorder
Nightly teeth grinding (bruxism)
Poor head/shoulder posture, causing tension in neck and jaw muscles
Arthritis in the joint
Damaged jawbone/joint structure
Nerves being pinched by ball of jaw