TMJ Dentist Can Help End Your Headache, Neck and Jaw Pain!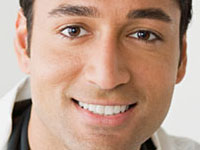 TMJ dysfunction is a living nightmare for an estimated 50 million Americans who suffer from this distress. And the fact that many dentists and physicians fail to diagnose this disorder means that people are suffering needlessly and spending money on office visits and drugs that give them no relief. But there is hope when TMJ is diagnosed correctly.
Symptoms include head, neck, and back aches. You may also have earaches, bouts of deafness, or ringing in your ears. You may hear clicking and popping when you chew. Some patients experience dizziness, chronic fatigue, and difficulty swallowing. And it usually starts with jaw misalignment.
When there's an imbalance in the jaws, the muscles in the neck and shoulders try to compensate, causing pains and headaches that can't be relieved until the jaws are realigned.
How do dentists realign the jaws? With a special dental splint and by repositioning the teeth using grinding procedures to produce a better fit between the upper and lower teeth. In a small number of instances, surgery may be required.
If you or someone you love suffer from the symptoms of TMJ dysfunction, call your dentist's office and set up a consultation. It may end years of suffering and pain.
Subliminal Stuff: Teeth Grinding and TMJ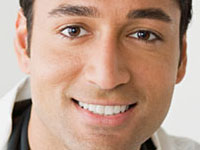 Sensitivity to heat and cold. Loosened teeth, fractures, and a debilitating headache. All this can occur while you sleep - from grinding your teeth. Dentistry calls it bruxism.
Talk about shell shock. Dentists see evidence of life in the fast lane everyday. As many as 90 percent of us grind our teeth each night, on the average of five episodes per evening. The bite force is so powerful - over 200 pounds per square inch - and the noise so fearful, you cannot physically duplicate this phenomenon when you're wide awake. While you're sleeping, a lot of damage is being done that could be causing TMJ symptoms.
Bruxing seems to be associated with the REM stage of sleep, that never-never land where dreaming and rapid eye movement occur. There is some evidence that a bite out of alignment contributes to bruxing, but most agree stress is the problem. Or, even more alarming, the anticipation of stress.
Most people learn about a bruxing habit from the spouse who has to put up with it every night. More clues; waking up in the morning with jaw pain, jaw popping, jaw clicking, migraine or muscle fatigue and loose teeth.
Physical therapy, muscle relaxants and, sometimes, a custom dental appliance can help. But learning how to handle the stress in your life could salvage more than your teeth and help eliminate TMJ syndrome.